Splinter Justus's Blog
Build your own castle: published now
Take a look at this castle of wood: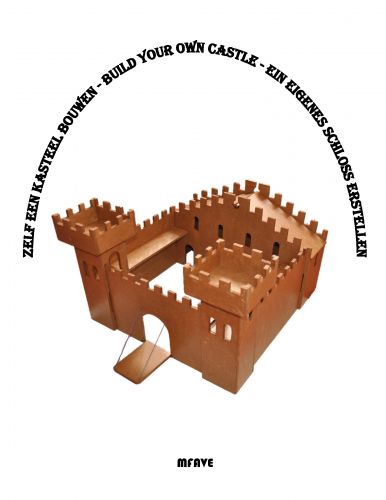 This E-book/E-guide will show you how to create it from wood (MDF) by means of jigsaw and construction.
And of course: the construction drawings are included.
Extensive preview available at the website:
http://www.mfave.nl/en/webshop/E_boeken_13/Zelf_een_kasteel_bouwen-46
Price: Euro 3,50 (approx. $4.25). Paypal accepted.
Tuesday, October 18, 2011
Splinter's mazes published
Some great designed mazes!
Check out this new puzzlebook with 20 interesting mazes. See:
http://mfave.nl/en/webshop/E-boeken-13/Splinters_mazes-44
Only euro 1,99 (approx. $ 2,75). Paypal accepted.
The book also includes the solutions of the mazes.